Written by Eric Munger, premier listing agent for The Munger Team.
---
This year to date I have sold homes in an average of just 47 days on the market. I have worked hard for those results, but I want to talk about one recent sale this year that was just a LITTLE (okay alot) different than that.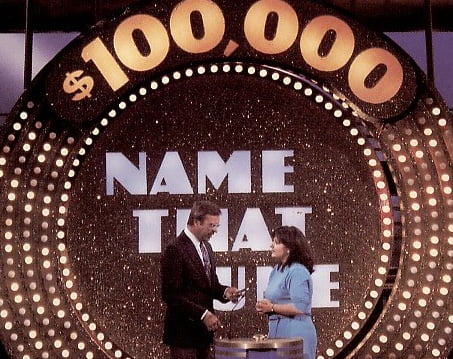 It makes me think of a game show that came out in the 70's, and again in the 80's, called Name That Tune.
In the show contestants had to make a wager on how few notes they thought they could hear of a song and be able to guess the song based on just those few notes. The two contestants would go back and forth with "Margaret, I can name that tune in 6 notes," and her response, "Tom, I can name that tune in 5 notes," and so on, until at some point a contestant would wager such a low number of notes that the other contestant would shake their head and say, "Margaret/Tom, you name that tune!"
Sometimes I believe real estate agents are like this. Let me explain:
Clients often ask, "So how quickly can you sell my home?" Usually they are interviewing multiple agents asking this question. We become those game show contestants when this timeline question is asked. I can hear the game show sounds in the background and an agent answering: "Johnny, I can sell your home in 30 days!"
I imagine that answer sounds a whole lot better to a client than another agent who said: "Johnny, I can sell your home in 90 days!"
As agents, its understandable (and even necessary) that we share our successes, our statistics, and be confident in our ability to sell. We tell clients all the reasons they should work with us. In fact, clients also ask that of us: "Why should I work with you?" But we should be real in our answers, drop any facade that we have this all mapped out and figured out, or any illusion that we know with certainty when their home will sell.
A couple years ago I sold a home that had previously been on the market with another agent. The seller told me the previous agent had emphatically guaranteed they would sell the home in 30 days. As you can imagine, when that didn't happen the guarantee fell flat on its face – 6 months later when the home still wasn't sold, the client chose to no longer work with that agent.
This brings me to the title of this blog: "I can sell your home in 4.5 years!"
I just recently closed a transaction in which the seller had stuck with me (and I with them) for over 4 years. There were a lot of factors that led to the length of time, and this anomaly was well outside my norm (see my average listed at the start of this post) for what I sell. This home had some pricing issues based on what was owed by seller, and it had functional and cosmetic repair issues. We had also received several offers during those 4 years, and had even been under contract before; but due to those price constraints on the sellers part and the needed repairs, it took some time to finally accomplish the sale.
What it comes down to is that we, as agents, should be quite transparent with clients that we cannot ultimately control timing of a sale – to claim we can would be foolish and false.
Even saying statistically I sell homes in an average of 47 days means that some have sold in 3 days and others have sold in 3 months. Timing varies. There are so many market factors that influence the timing. As agents, we interpret data and trends. We should know the average selling time of homes in the area. But we don't have a crystal ball to foretell the definite date of a sale.
What I do have is my follow-up, tenacity, and dogged determination to pursue any and every buyer. I have experience, knowledge and marketing know-how. I have tools, resources, systems and processes that get the job done. But in the end it was determination, some plain hard work, and finally the right timing, that stuck it out through those 4.5 years and got it done for this client. A big "Thank You!" to them, because they stuck through it with me.